About Me and My Hair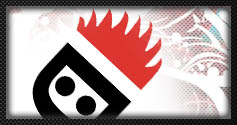 Graphic Design professionally skilled in all aspects of print and web graphics.  Exceptional communication skills connecting team members, project managers, and serving as a customer's point of contact regarding requirements eliciting, project status, and technical issue resolution. Superior web design, coding, and implementation skills. Proficient animation skills, business process modeling, and practical application of design methodologies and best practices. Successful track record meeting project milestones and developing long-term relationships with clients.
Many Have Seen the Hair
I have experienced a lot in my 8 short years out of West Virginia University's Graphic Design Program. It all began in a tiny screen printing shop where I designed and produced shirts. After that I decided to go out on my own and start my own Graphic Design Company www.redheadpro.com and also a T-Shirt business www.eergear.com. Success!
But like most starter businesses / Freelancers I didn't make enough income so I accepted a graphics position with a sign company in VA working with the likes of Hardee's, Hilton Hotels, and many other prestigious businesses. A couple months in, new management takes over and out sources the work so, bye bye designers. The Next big adventure was a short stint assisting a good friend in teaching Graphic Design to high school kids. That was a challenge to say the least but a very enjoyable experience. Following the teaching experience I was offered a programming job from a Gov. Contractor (those hours and hours of perfecting my grahics, web and programming skills to advance my businesses finally paid off). I've been doing that ever since, perfecting my graphics skills(Photoshop, Corel Draw, Illustrator, ), advancing my Flash, programming skills(CSS, JavaScript, ActionScript, ect...), and even dibble-dabbling with 3D Studio Max, After Effects, and any other program I haven't used before.
Most graphics, web, programming, and animation software are the same. Like riding a bike. If you've done it once...